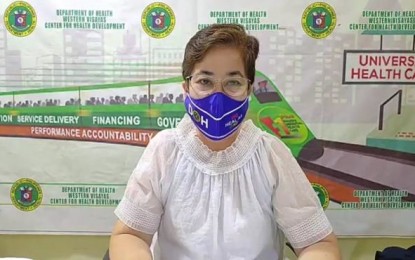 ILOILO CITY – The public is advised to seek medical help if they suffer from flu-like symptoms that persist for up to three days because it could be a case of coronavirus disease 2019 (Covid-19).
Department of Health Western Visayas Center for Health Development (DOH WV CHD) Medical Officer III Marie Jocelyn Te said on Friday since its rainy season, others believe that they only suffer from ordinary flu.
"But because they have a low resistance, they can easily catch the virus. Once they are referred for swab test after one week, they are usually tested positive," she said.
Hence, it is better that they sought medical advice and not wait for their symptoms to linger, she added.
"Immediately inform your barangay health response team or your health center. The trend now is that majority are tested late because they thought it is an ordinary flu," she said.
Among the common symptoms of Covid-19 are fever, sore throat, body malaise, runny and congested nose, among others.
She added that it could also be the reason behind the increase in Covid-19 cases since some are afraid to consult due to fear of being swabbed and quarantined.
As of Sept. 23, the region has 105, 527 recoveries, 16, 107 active cases, and 2, 870 deaths.
Of the active cases, 51 percent are asymptomatic; 43.23 percent are mild; 3.875 percent, moderate; 1.76 percent severe; and 0.16 are critical.
She said that Covid-19 cases in Western Visayas remain erratic.
"We cannot say that cases have plateaued. Mostly the cases increase and then they decrease and then up again because we have a lot of local cases. Yesterday we have 1,002 cases and our asymptomatic is 554," she said.
Granting, she said, that those asymptomatic unknowingly went to their workplaces or visited other places for essential transactions, then they may have infected several people. (PNA)