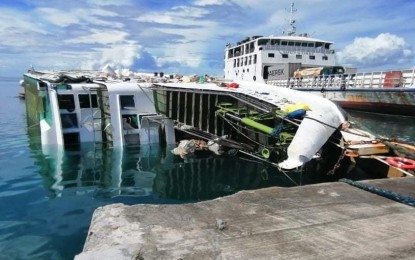 ORMOC CITY – A female crew member drowned while 15 were rescued when a sea vessel capsized at the port of Ormoc City on Friday night.
M/V Lite Ferry 3, coming from Mandaue City, Cebu but without passengers, sank during its docking maneuver.
The lone fatality was identified as purser Raquel Alo, 33, from Balilihan, Bohol.
Two other crew members were also injured.
Philippine Coast Guard (PCG) Ormoc spokesperson Lt. Commander Donna Liza Duran, in a phone interview on Saturday, said they were waiting for the report of vessel captain Carlos Rosalada.
Duran said the 52-year-old vessel had just docked around 11:45 p.m. and was preparing to disembark cargoes from Cebu, including flour, cement, and iron.
There were also rolling cargoes, according to the PCG.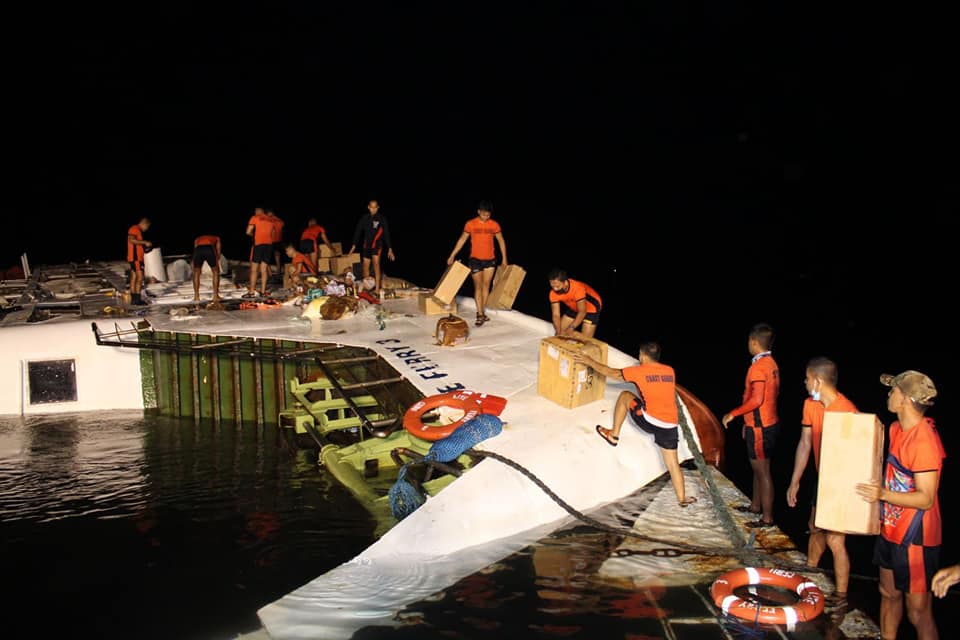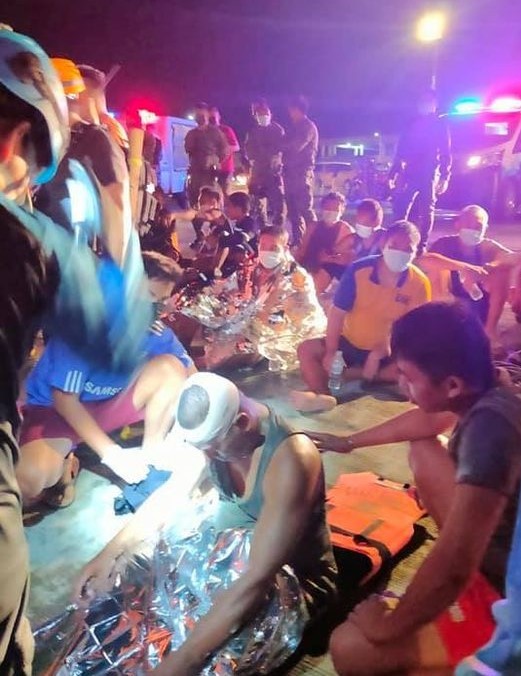 The boat was already noticed to have tilted to the starboard (right) and partially submerged. When the ramp was opened, sea water poured in.
The body of the female crew was recovered at about 3 a.m. under a pile of cargoes.
The 231-gross tonnage vessel was built in 1969 but was modified in 2013. (PNA)