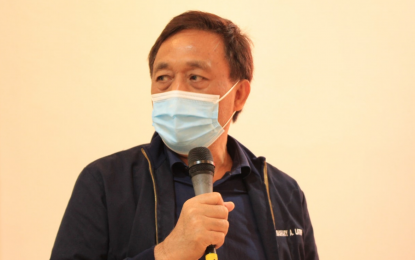 COTABATO CITY – The Ministry of Health in the Bangsamoro Autonomous Region in Muslim Mindanao (MOH-BARMM) on Monday reported an 86.2-percent recovery rate from coronavirus disease 2019 (Covid-19) in the region.
Dr. Bashary Latiph, BARMM health minister, said to date, the region has a cumulative total recovery of 10,936 patients from 12,694 confirmed cases since the pandemic was declared in March last year, which translates to a recovery rate of 86.2 percent.
"We expect more recoveries in the coming days," he said in an interview by reporters here.
On Sunday night, he said 48 patients – 30 in Cotabato City and 18 in Lanao del Sur – have defeated the disease and were now headed home.
Across the region, Latiph said 1,259 cases or 10 percent are still active and the death toll stands at 499 or 4 percent of the total cases.
Also on Sunday, the MOH-BARMM reported that 57 individuals have tested positive for the virus.
Marawi City and Lanao del Sur have the combined highest number of new infections at 44; Cotabato City, 11; and Basilan, 2.
"The provinces of Maguindanao, Sulu and Tawi-Tawi have no new cases," he said.
Unfortunately, Latiph said three patients have expired from Lanao del Sur.
Currently, he said Lanao del Sur remained to have the most number of active Covid-19 infections at 4,194; Cotabato City, 3,737; Maguindanao, 3,090; Basilan, 802; Sulu, 690; and Tawi-Tawi,181.
Latiph noted that all the five cases of Covid-19 Delta variants earlier reported have fully recovered.
"We remain on top of the situation as we intensify our programs that will help prevent the spread of the virus and help fast-track the recovery of those infected," he said. (PNA)