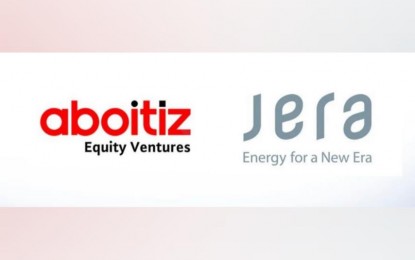 MANILA – The investment and partnership of Japan's largest power generation company with AboitizPower Corp. is expected to support the development of the country's power sector.
In a press conference Tuesday, Aboitiz Group president and chief executive officer, Sabin Aboitiz, announced that JERA bought a 27-percent stake of Aboitiz Equity Ventures, Inc. (AEV) in AboitizPower Corp.
"It effectively unlocks (a) significant amount of capital that can be used to finance Aboitiz Group's ambition. More importantly, we welcome JERA's trust and expertise and commitment to help the Aboitiz Group drive change for a better world by accelerating the Philippine economic growth and promoting the development of clean energy," Aboitiz said.
Aside from being the largest power generation firm in Japan, JERA is also the largest single buyer of liquefied natural gas (LNG) worldwide.
Aboitiz said that on top of providing capital for the group, Aboitiz Group's partnership with JERA will allow technology transfer that would help the company in transforming into a modern business.
The strategic partnership with JERA is also expected to help the Aboitiz Group to take business opportunities arising from the pandemic, he said.
"Let this partnership mark another important milestone in our company's history and demonstrate the confidence in our government's policies and regulation," he added.
AboitizPower president and chief executive officer Emmanuel Rubio has welcomed the investment of JERA, adding its expertise will help the company in achieving a goal of increasing clean energy share in its portfolio.
This also supports the Philippine government's vision towards a decarbonized future, Rubio added.
"Our new partnership with JERA will be a key enabler in this journey," he said.
AboitizPower eyes clean energy share in its power portfolio to reach 50 percent or 4,600 megawatts by 2030. (PNA)