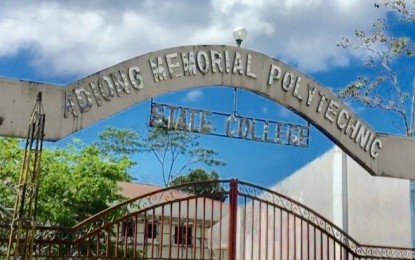 MANILA – Two lawmakers from Mindanao want to provide funding for state universities and colleges (SUCs) in the Bangsamoro Autonomous Region in Muslim Mindanao (BARMM) that have zero allocations in the 2022 national budget proposal.
Deputy Speaker Mujiv Hataman of the Lone District of Basilan and Anak Mindanao party-list Representative Amihilda Sangcopan filed House Resolution No. 2251, urging the Development Budget Coordination Committee to fund four BARMM SUCs -- Adiong Memorial Polytechnic State College in Lanao del Sur, Cotabato State University, Sulu State College, and Tawi-Tawi Regional Agricultural College.
"These SUCs which have existed before the creation of BARMM and their charters provide that their funding requirements shall be provided by the national government," the resolution filed on Monday stated.
They said non-provision of funds will displace thousands of students, teachers, and personnel in the four higher educational institutions.
"This outright removal of funding by the national government will seriously threaten, not only the operation, but the very existence of these state colleges and universities in the BARMM," they said.
The lawmakers also sent a letter of appeal to Speaker Lord Allan Velasco.
They cited Section 16, Article IX, of Republic Act No. 11054, or the Bangsamoro Organic Law, which states that "any school, college or university existing in the Bangsamoro Autonomous Region as of the effectivity of this Organic Law, and such other schools and institutions that may be established hereinafter shall be deemed integral components of the educational system of the Bangsamoro Autonomous Region, and shall be governed by their respective charters".
They said the provision should not be construed that the budget for the SUCs in BARMM will be funded by the autonomous regional government, arguing that doing so would be "a deviation to the letter and spirit" of the law. (PNA)