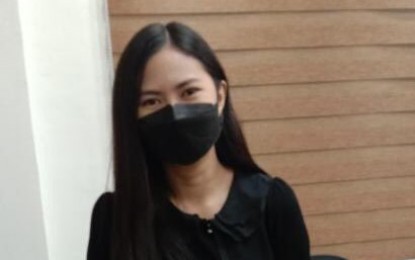 MANILA – The House of Representatives (HOR) has placed Pharmally Pharmaceutical Corp. executive Krizle Grace Mago under its protective custody, days after her revelation at a Senate inquiry that her company tampered with the expiry dates of government-procured face shields and her subsequent disappearance.
Committee on Good Government and Public Accountability chair, Diwa party-list Representative Michael Edgar Aglipay, said the House took custody of Mago at 6:30 p.m. on Friday.
"She is now safely inside the HOR," Aglipay told reporters in a Viber group message.
In a letter addressed to Senator Richard Gordon, who chairs the Blue Ribbon Committee, Aglipay said Speaker Lord Allan Velasco received a communication from Mago on Thursday, seeking protective custody.
"Presently I cannot speak freely about the ongoing investigation on the alleged overprice of medical equipment without feeling threatened due to the undue influence and pressure exerted from various sources," read a letter sent by Mago to Velasco.
"The protective custody that I am requesting from the HOR would help me speak freely without unnecessary compulsion from anyone," the letter stated further.
Aglipay said Velasco directed the committee to take custody of Mago and ensure her safety and protection within the premises of the Batasan Complex during the duration of the next hearing on October 4.
In a Senate Blue Ribbon Committee hearing on September 24, Mago admitted via video testimony that she was instructed to order the warehouse staff to alter the expiry dates on medical-grade face shields.
Health Secretary Francisco Duque III earlier said that his department will demand restitution from Pharmally if it will be proven that it tampered with the production dates of the face shields.
He said medical-grade face shields are supposed to last for three years before the materials, like foam and garter, deteriorate. (PNA)