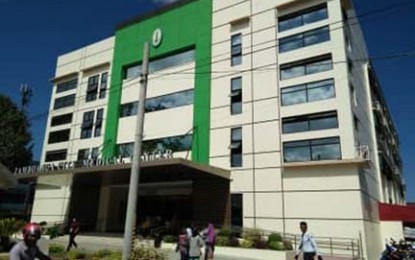 ZAMBOANGA CITY – The government-run Zamboanga City Medical Center (ZCMC) is set to open one more ward for coronavirus disease 2019 (Covid-19) patients by converting a portion of the pediatric ward to Covid-19 ward.
Dr. Afdal Kunting, ZCMC chief of hospital, said Saturday they have requested the Department of Health (DOH) regional office to augment their personnel to man the additional Covid-19 ward.
Kunting said the opening of additional ward will increase the Covid-19 bed capacity of ZCMC to 225 from the current 200 beds.
"We will open a new area where to place patients of Covid-19," Kunting said.
Meanwhile, data released Saturday by ZCMC's Public Affairs and Customers Care Unit (PACCU) showed that the medical facility's Covid building and wards are operating at full capacity since there are 202 admitted patients.
The data also showed that 174 of the 202 Covid-19 patients are adults while the remaining 28 are minors.
Without specifying the age group, the ZCMC PACCU said five of the 202 admitted patients are in critical condition.
"We are looking for remedy to lessen the number of our patients," Kunting said.
Kunting said part of the remedy is to transfer some of them, especially those with mild symptoms, to the isolation facilities.
The ZCMC is not only serving this city as it is the designated referral hospital for Covid-19 in the region and Basilan, Sulu, and Tawi-Tawi provinces, which belong to the Bangsamoro Autonomous Region in Muslim Mindanao. (PNA)