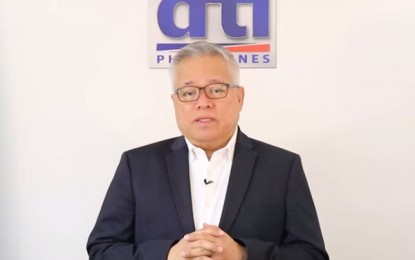 MANILA – The Department of Trade and Industry (DTI) is boosting research and development (R&D) by making it more accessible across the country.
In his message during the Asean Summit on Spin-Off Technologies Tuesday, DTI Secretary Ramon Lopez said the agency is organizing Regional Inclusive Innovations Centers (RIICs) throughout the country to democratize the development of startup communities.
Lopez said R&D is the "real heart" and the "DNA" of entrepreneurship, thus making it inclusive will enable more startup communities and support young entrepreneurial talents in technology and creative industries.
RIICs serve as the integrating portal to region-based resources that can be tapped by entrepreneurs.
Micro, small and medium enterprises (MSMEs) can also utilize the RIIC to position their products in the global value chain to ensure that they have competitive edge in the global market.
"The presence of startup enterprises capitalizing on rigorous R&D to generate new products, services, processes, or other solutions is vital to the growth of the country's knowledge economy," Lopez said.
He added the development of local talents in technology and creative industries will also help in job creation, increasing customer demand, and more vibrant trade in goods and services.
Lopez further cited startup development programs that will promote Philippine products and services in the world market.
These programs include the Global Acceleration Program (GAP), Strategic MSMLE and Startup Link (SMARTLink), Startup Acceleration and Incubation by DTI (AID), International and Local Exposure Assistance Program (iLEAP), and Startup Venture Fund (SVF).
"We do need an ecosystem approach to enhancing innovation and value creation and to supporting our startups and other enterprises in order for them to engage productively in the global knowledge economy," Lopez said. (PNA)