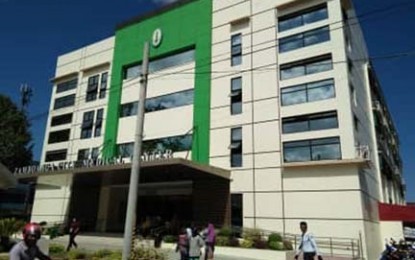 ZAMBOANGA CITY – The chief of the Zamboanga City Medical Center (ZCMC) on Wednesday urged the public to strictly comply with health protocols, stressing that the spike in coronavirus disease 2019 (Covid-19) cases here has overburdened the already stretched medical facility.
"The Covid situation now is worse than last year. More people are getting infected and most of them are in critical condition. That is why we strongly appeal for your cooperation to strictly following the minimum health standards," said Dr. Afdal Kunting in a video message posted on the city government's Facebook page.
Kunting said the Covid-19 situation in this city can only be addressed if people will work together to fight the virus.
The Covid-19 data tracker showed that there are 16,657 confirmed Covid-19 cases in this city with 13,706 recoveries, 2,199 active cases, and 752 deaths as of October 5.
Kunting disclosed that they are also experiencing a shortage of oxygen supply.
He said that about a month ago, they have already prepared for a possible oxygen shortage and have renewed a contract for 12,000 tanks with an outsourced oxygen supplier in the city.
However, the demand has increased due to the current surge of Covid-19 cases with more admitted patients needing high-flow oxygen.
"We are admitting about 30 Covid-19 positive patients every day," he said.
The government-run ZCMC does not only serve pandemic patients from this city since it is also the designated Covid-19 referral hospital in Region 9 (Zamboanga Peninsula), and the island provinces of Basilan, Sulu, and Tawi-Tawi under the Bangsamoro Autonomous Region in Muslim Mindanao. (PNA)