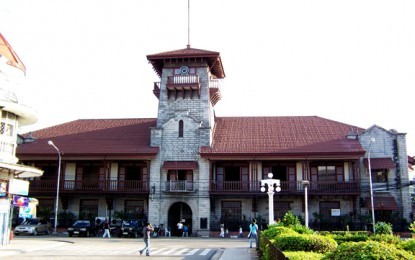 ZAMBOANGA CITY – The local Inter-Agency Task Force (IATF) on coronavirus disease 2019 (Covid-19) has approved a resolution Wednesday afternoon recommending to place this city under modified enhanced community quarantine (MECQ) from October 15 to 31 given the surge in Covid-19 cases.
On Thursday, Dr. Elmeir Jade Apolinario, local IATF on Covid-19 chief implementer, said the resolution will be submitted to the Regional IATF for endorsement to the national IATF for the Management of Emerging Infectious Diseases (IATF-EID), which will make the final decision.
The MECQ is a stricter classification compared to the general community quarantine (GCQ), which is the current quarantine status of this city.
"We will see to it that the paper works will be done immediately to submit the resolution the soonest time to the RIATF and of course for it to be forwarded to the NIATF," Apolinario said citing there are processes to be followed.
The local IATF met Wednesday during a virtual meeting after the medical group's call for the highest restriction, ECQ, as stretched hospitals and health workers are already overburdened by the shortage of beds and oxygen supply, caused by increase in cases.
Meanwhile, the local Office of Civil Defense has also recommended stricter and intensified granular lockdown.
The Zamboanga City Medical Center (ZCMC) data showed that a total of 210 patients are admitted as of October 6, exceeding the 200-bed capacity of the Covid-19 building and wards.
"We are close to a total lockdown and that would be very detrimental to Zamboanga City because we are the only hospital providing tertiary care," said Dr. Afdal Kunting, ZCMC chief of hospital.
Earlier, Kunting urged the public to strictly comply with health protocols, stressing that the spike in coronavirus disease 2019 (Covid-19) cases here has overburdened the already stretched medical facility.
The ZCMC does not only serve the pandemic patients from this city since it is the designated Covid-19 referral hospital of the region and Basilan, Sulu, and Tawi-Tawi provinces which belong to the Bangsamoro Autonomous Region in Muslim Mindanao (BARMM).
As of October 5, the Covid-19 data tracker showed 16,657 cumulative confirmed cases in this city with 13,706 recoveries, 2,199 active cases, and 752 deaths.
Mayor Maria Isabelle Climaco-Salazar said that stricter restrictions should be imposed to address the surge in Covid-19 cases, but there should be a reasonable balance between health and economy.
Salazar presided over the virtual meeting Wednesday and was attended by representatives of various medical groups, the Zamboanga Chamber of Commerce and Industry Foundation, Inc., and the Industrial Group of Zamboanga. (PNA)