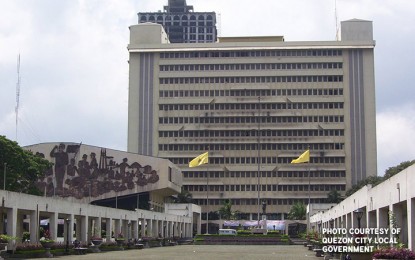 MANILA – Did you know that when the Philippine Commonwealth Government created Quezon City in 1939, it had a much smaller area than at present and a population of only 39,103 people?
That small number of inhabitants came from the then sparsely-populated barrios which were taken from the Rizal towns of San Juan, Mandaluyong, Caloocan, Pasig and Marikina to comprise the infant city under Commonwealth Act (CA) 502 of Oct. 12, 1939.
This and related information can be gleaned from data collated by the Philippine Statistics Authority (PSA) which indicates that QC, once declared as the country's capital in place of Manila, has a population of 2,960,048 based on its 2020 census.
According to provisions of CA 502, QC consisted of 7,355 hectares when it was approved by the National Assembly.
The area was doubled with the inclusion of half of the former town of Novaliches in 1948 when QC was declared officially as the new capital of the country through Republic Act 333. The law was signed by then-President Elpidio Quirino.
After 28 years, or in 1976, then President Ferdinand Marcos issued Presidential Decree 940 restoring the capital city title to Manila because of the failure of both the national government and the local officials of QC to implement the National Capital City Development Plans.
The PSA gave the following details of the increase in the city's number of inhabitants during the last 81 years (1939 to 2020):
1939 -- 39,013; 1948 -- 107,977; 1960 -- 397,990; 1970 -- 754,452; 1975-- 956,864; 1980 -- 1,165,865; 1990 -- 1,666,766; 1995 -- 1,989,419; 2000 -- 2,173,931; 2007 -- 2,679,450; 2010 -- 2,761,720; 2015 -- 2,936,116; and 2020 -- 2,960,048.
Meanwhile, the League of Cities of the Philippines (LCP) website shows that aside from Quezon City, President Quezon established nine other cities in Luzon, Visayas and Mindanao during the first four years of his term and until the spread of World War II to the Philippines on Dec. 8, 1941.
Quezon was sworn in as the first president of the Commonwealth Government on Nov. 15, 1935. He died on Aug. 1, 1944 while his administration was in exile in the United States due to World War II.
QC was the seventh city created during Quezon's incumbency and the ninth since the time of the Philippine Commission in 1901.
The Philippine Commonwealth-born cities, according to their charter numbers and dates of creation, were:
Zamboanga City, CA 39, Aug. 4, 1936; Davao City, CA 51, Oct. 16, 1936; Iloilo City, CA 57, Oct. 20, 1936; Cebu City, CA 58, Oct. 20, 1936; Bacolod City, CA 326, June 18, 1938; Tagaytay City, CA 338, June 21, 1938; Quezon City, CA 502, Oct. 12, 1939; San Pablo City, CA 520, May 7, 1940; Cavite City, CA 547, May 26, 1940; and Marawi City, CA 592, Aug. 19, 1940. (PNA)