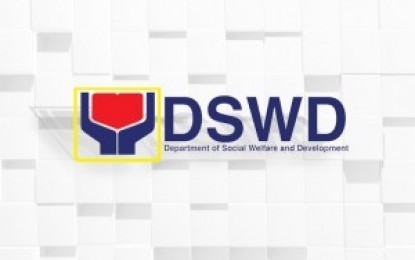 MALASIQUI, Pangasinan – Some 22,897 family food packs are available as of Tuesday as an augmentation to the relief operations of the local government units (LGUs) in the Ilocos Region following the onslaught of Severe Tropical Storm Maring.
In a virtual press briefing hosted by the Philippine Information Agency Ilocos Region Tuesday, Department of Social Welfare and Development (DSWD) Ilocos Region director Marie Angela Gopalan said some of the stockpiles of family food packs were stored and prepositioned in the different warehouses in the region.
Gopalan said there are 500 food packs readied in Ilocos Norte and 2,000 packs in Ilocos Sur, and in Pangasinan --1,000 packs in Rosales town, 1,985 in Sta. Barbara town, 188 in Alaminos City, and 2,000 in Lingayen-- while the rest are in the DSWD-1 office here.
"These are ready to augment the LGUs upon their request," she said Tuesday.
Gopalan said they are also purchasing additional 30,000 raw materials for replenishment of the family food packs.
The total available family food packs cost PHP11.7 million, while the standby quick response funds of the agency amount to PHP5 million.
Aside from the food items, Gopalan said there are also non-food items prepared for relief operations such as family kits, hygiene kits, kitchen kits, sleeping kits, and tents.
There are 4,839 available family kits, 2,455 hygiene kits, 3,914 kitchen kits, 3,838 sleeping kits, and 27 tents, the DSWD said. (PNA)