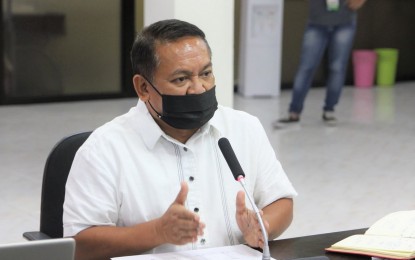 GENERAL SANTOS CITY – The Department of Environment and Natural Resources (DENR) in Region 12 (Soccsksargen) has tapped learners and teachers of public schools in South Cotabato to promote advocacy on various environmental initiatives.
Lawyer Felix Alicer, DENR-Region 12 executive director, said on Wednesday they have forged a memorandum of agreement with the Department of Education (DepEd)-South Cotabato division to engage with selected schools on their environmental programs.
He said it is in line with the agency's environment and natural resources (ENR) ambassador project dubbed "Tayo Ang Kalikasan," which is part of the DENR's strategy of partnership among stakeholders to promote its mission to protect and conserve the environment.
Under the program, Alicer said learners will help promote activities on biodiversity protection and conservation, solid waste management, and Climate Change adaptation and mitigation through various online or Internet-based platforms.
He said the agency donated some 50 units of pocket WIFI devices to DepEd-South Cotabato as part of the agreement, which was signed on Tuesday by Alicer and schools division superintendent Dr. Ruth Estacio.
"The pocket WIFIs will be used by these students in the conduct of their ENR (environment and natural resources) advocacy campaigns," Alicer said in a statement.
The Smart-powered prepaid WIFI devices will be given to 25 learners serving as youth ambassadors and the 25 others to their teacher-advisers.
Estacio lauded the DENR-12 for partnering with them and tapping schools in the province for the project.
"This project will also support DepEd's massive campaign on digitization and online distance learning," she said.
With the help of the pocket WIFIs, the official said their students can have virtual interaction with their teachers and work on their research, especially those related to environmental concerns.
Estacio assured that DepEd-South Cotabato will continue to collaborate with DENR-12 in promoting environmental advocacy among their learners and teachers.
Alicer said they decided to engagements with local schools and learners to further expand the reach of their environmental advocacy campaigns.
"It is important that at a young age, our students, would be made aware of the environmental conditions that we are facing," he said.
He said they will be closely coordinating with DepEd-South Cotabato regarding the initiative and provide them with necessary technical support and training, especially for the training of the ENR ambassadors. (PNA)