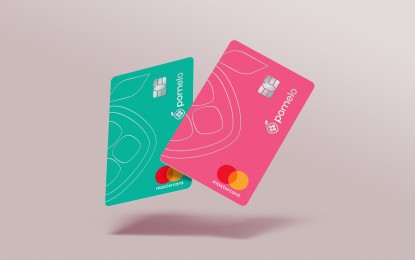 MANILA – A United States-based financial technology (fintech) is taking advantage of the strong remittance market in the Philippines as it launched a cashless digital remittance service from the US to the Philippines.
In a virtual press briefing Wednesday, Pomelo founder and chief executive officer Eric Frenkiel said the company has chosen the Philippines as its first market for Pomelo card, which is a free, real-time, and credit-based digital remittance product.
"It is surprising (that) in more than 20 years, there hasn't been innovation at all in money transfer," Frenkiel said.
He added remittances in the Philippines are mainly on cash basis and receivers have to wait for two to three days before getting the money from the remittance center, which also charges service fee.
Frenkiel said Pomelo is tapping the Philippine market as more than 12 million Filipinos are living and working overseas and are sending money back to the country.
In 2020, remittances to the Philippines reached USD34 billion.
However, Frenkiel said USD1 billion of these remittances went to remittance centers as charges for their services.
He said the Pomelo card aims that receivers in the Philippines can use 100 percent of the value of remittance sent by their family and relatives that are currently in the US.
The fintech firm has partnered with Mastercard for the Pomelo card.
Users can use their Pomelo card with credits from remittances in establishments that accept Mastercard credit cards.
Frenkiel added this innovation is also helpful during the coronavirus disease 2019 (Covid-19) pandemic to avoid going out and queuing in remittance centers while also promoting e-commerce and online payment. (PNA)