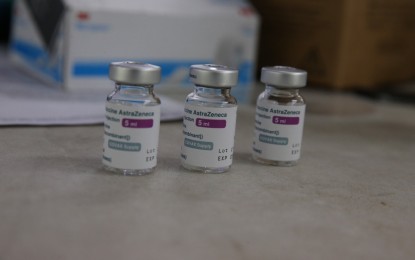 MANILA – The Japanese government will donate 1.96 million doses of AstraZeneca vaccine to the Philippines, on top of the more than one million doses it delivered last July 2021.
Japan Ambassador to Manila Kazuhiko Koshikawa said this is to help the country boost its efforts to save lives and curb the spread of coronavirus disease 2019 (Covid-19).
"Japan will provide another 1.96 million doses of Japan-made AstraZeneca vaccines to the Philippines, on top of the 1.12 million delivered in July. With a total of over 3 million doses, we hope this will boost efforts to end the pandemic and save more lives," he said on Twitter Friday. "Japan continues to support the Philippines' fight vs. Covid-19."
The Japanese Embassy in Manila said the latest aid would be shipped to the Philippines in batches before October ends, which would bring its total vaccine donation to the country to 3.08 million doses.
Japan's intention to supply the country with these life-saving vaccines was formalized last June 29 with the signing and exchange of notes between then Embassy Chargé d'Affaires ad interim Nakata Masahiro and Foreign Affairs Assistant Secretary Nathaniel Garcia Imperial.
Aside from vaccine contributions, Japan's pandemic assistance also includes a joint clinical research for the anti-flu drug Avigan; grants for the procurement of medical equipment; establishment of laboratory surveillance sites; and the development of a cold chain system to support the country's vaccination program. (PNA)