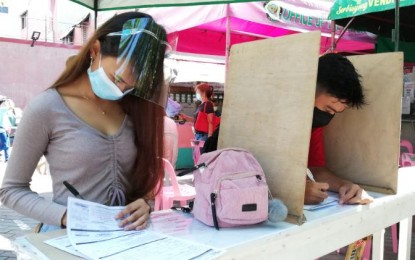 MANILA – The Commission on Elections (Comelec) has recorded more than four million new voters belonging to the 18 to 21 age group.
The data from the Information Technology Department of the poll body as of October 14 showed that a total of 4,094,614 young adult Filipinos are newly registered voters.
Most of the first-time voters are women at 2,156,657 (52.67 percent) while 1,937,957 are men (47.32 percent).
Those aged 21 topped the list at 1,547,469, with 796,891 women and 750,578 men, followed by those aged 20 at 1,238,284, with 655,663 women and 582,621 men.
Meanwhile, those who are 19 years old are at 990,380, with 533,070 women and 457,310 men.
Those who are 18 years old are at 318,481, with 171,033 women and 147,448 men.
The country now has about 61 million registered voters. (PNA)