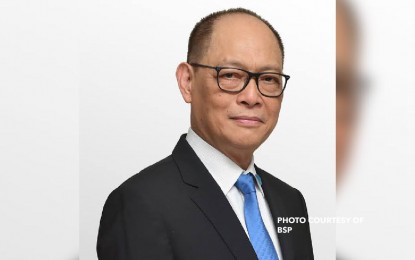 MANILA – Another program aimed to further strengthen cooperative banks (coop banks) is now "under consideration," Bangko Sentral ng Pilipinas (BSP) Governor Benjamin Diokno said.
During a virtual briefing streamed through BSP's Facebook page on Wednesday, Diokno said the central bank approved a strengthening program for coop banks in August 2011, referring to the Strengthening Program for Cooperative Banks (SPCB).
The five-year program, which ended in September 2016 after a one-year extension, aims to improve the sector through mergers and consolidation as well as allowing "white knights" to acquire barely surviving coop banks.
White knights is a third party that will acquire smaller coop banks or those needing capital infusions.
The program is targeted to ensure that the sector remains resilient to continue to cater to local communities and be among the drivers of growth in rural areas.
Diokno said that while the original five-year program was extended for a year, through an agreement among the BSP, the state-owned Land Bank of the Philippines (Landbank), and the Philippine Deposit Insurance Corp. (PDIC), only three agreements materialized.
"Nonetheless, we continuously coordinate with the cooperative banking industry through the existing tripartite technical working group and regular meetings with banks to identify issues and challenges to the cooperative banks," he added. (PNA)