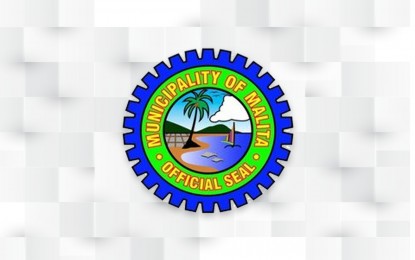 DAVAO CITY – The municipality of Malita in Davao Occidental has ordered the closure of all private and public cemeteries from October 29 to November 4.
In an executive order (EO) released Thursday, Mayor Bradly Bautista also ordered prescribing the general guidelines in the observance of the "Undas" (All Saints Day and All Souls Day) season in Malita.
"The local government units are expected to act as steward systems, primary responders to the public health emergency, and to implement calibrated and people-centered response including primary to tertiary care in an integrated and coordinated manner,' he said in his order.
Bautista said the number of visitors in all private and public cemeteries, memorial parks, and other similar places shall be regulated up to 30 percent capacity of the area except during its scheduled closure.
"All visitors shall wear face masks, face shields and shall observe physical distancing at all times," Bautista added.
However, the EO clarified that the aforementioned places shall continue to accept burial and cremation services during the particular period, provided that the maximum health and safety protocols are strictly observed.
"People who will be visiting private and public cemeteries, memorial parks, and similar places are prohibited from bringing liquors and/or alcoholic beverages and are discouraged from bringing food and drinks to limit the length of time spent in these places," Bautista further said.
To ensure all barangays where cemeteries are situated comply with the EO, the mayor also mandated the authorities and other force multipliers to conduct frequent foot patrol in the specified areas. (PNA)