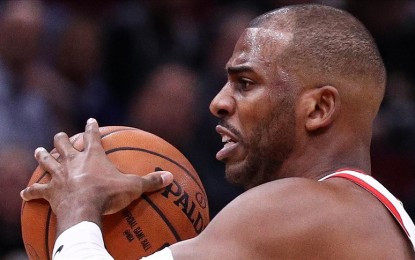 ANKARA – Chris Paul has become the first player in NBA history to reach 20,000 career points and 10,000 assists.
The Phoenix Suns star reached the milestone as he scored 23 points with 14 assists and five rebounds in the Suns' 115-105 win over the Los Angeles Lakers on Friday night.
The 11-time All-Star is the 47th player to pass the 20,000-point mark and ranks fifth in all-time assists.
Paul, 36, who joined the Suns in 2020, has also played for the New Orleans Hornets, Los Angeles Clippers, Houston Rockets, and Oklahoma City Thunder over the course of his NBA career.
Howard, Davis clash
Los Angeles Lakers' players Dwight Howard and Anthony Davis got into a brief physical altercation during the game with Phoenix Suns.
They had a heated argument in the second period of the game held at the Staples Center in Los Angeles, California.
After a brief scuffle, Howard fell back to the bench and their teammates separated them right after.
"We just had a disagreement about something that was happening on the floor," Howard said about the incident, adding: "There are no issues between me and him. And that's my brother. That's my teammate."
Davis also confirmed that the situation between them has been resolved, saying: "After the situation happened, I and DH talked about it ... and we left it in the locker room at halftime."
LA Lakers made a bad start to NBA 2021-22 season, losing both of their first two games. (Anadolu)