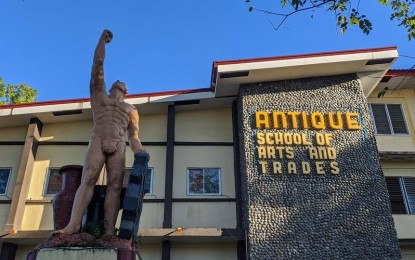 ILOILO CITY – The lone university in Antique has no subversive books in its library.
This was learned in a dialogue with officials of the University of Antique (UA), led by its president Dr. Pablo Crespo Jr. On Monday, by the Army's 301 Infantry Brigade and the Western Visayas Regional Task Force to End Local Communist Armed Conflict (RTF6-ELCAC) legal cooperation cluster, represented by chair Flosemer Chris Gonzales,

"We are glad that UA has assured us that there are no subversive books displayed in their library and so we hope that other universities in the region will also do the same," said Capt. Kim Apitong, spokesperson of the Philippine Army 3rd Infantry Division, in an interview.
Apitong said it is the responsibility of the academe to protect its students by clearing their libraries of books which can encourage students to revolt against the government or teach wrong ideologies.
"We hope that other universities would also open their minds and volunteer to surrender their books that sow misinformation," he said.
He said some of these books are disguised by good titles but, upon reading further, promote communism.
"The books were written by the National Democratic Front of the Philippines (NDFP) or of Jose Maria Sison, who is the founder of the Communist Party of the Philippines (CPP)," he said.
Crespo committed that UA will fully support the campaign to end the insurgency.
"We are happy that we have been briefed about the ELCAC program and we commit to supporting to end insurgency as a university," he said in another interview.
He said the library is considered as "sacred ground" in the university because it is a repository of books and publications.
The CPP-NPA is listed as a terrorist organization by the United States, European Union, the United Kingdom, Australia, Canada, New Zealand, and the Philippines.
The NDF has been formally designated as a terrorist organization by the Anti-Terrorism Council on June 23, 2021, citing it as "an integral and separate part" of the CPP-NPA created in April 1973. (PNA)