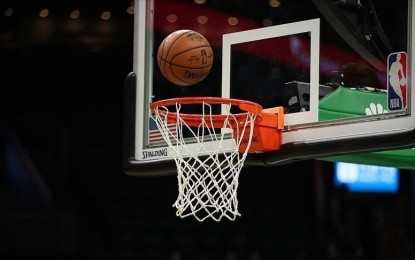 ISTANBUL – The Chicago Bulls beat the Toronto Raptors 111-108 to secure their fourth straight win.
The winning side's DeMar DeRozan was the highest scorer of the game on Monday with 26 points at Toronto's Scotiabank Arena.
Zach LaVine produced 22 points, while Nikola Vucevic finished with 17.
For the Raptors, Precious Achiuwa and Fred VanVleet made double-doubles.
Achiuwa scored 11 points and 11 rebounds as VanVleet helped his team with 15 points and 17 assists.
OG Anunoby added 22 points for the team.
With this result, the Bulls maintained their early-season winning streak with a 4-0 record for the first time in 25 years.
Celtics beat Hornets in overtime
The Boston Celtics, meanwhile, claimed a 140-129 win in overtime against Charlotte Hornets.
Jayson Tatum was the highest scorer of the game with 41 points at Spectrum Center.
Robert Williams posted a double-double with 12 points and 16 rebounds as Jaylen Brown produced 30 points and nine rebounds.
For the losing side, Miles Bridges and Mason Plumlee also made double-doubles.
Bridges scored 25 points and 10 rebounds, while Plumlee got 12 points and 11 rebounds for his team.
Other Results:
Indiana Pacers - Milwaukee Bucks: 109-119
Atlanta Hawks - Detroit Pistons: 122-104
Brooklyn Nets - Washington Wizards: 104-90
Miami Heat - Orlando Magic: 107-90
Minnesota Timberwolves - New Orleans Pelicans: 98-107
Denver Nuggets - Cleveland Cavaliers: 87-99
Los Angeles Clippers - Portland Trail Blazers: 116-86 (Anadolu)