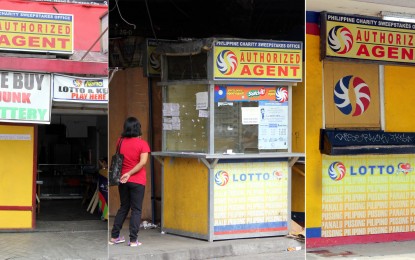 MANILA – A lone bettor from Iloilo bagged the PHP35 million jackpot of the Mega Lotto 6/45 draw Wednesday night.
In an advisory Thursday, the Philippine Charity Sweepstakes Office (PCSO) said the lucky bettor guessed the winning combination 36-26-04-34-25-33 with a jackpot of PHP35,235,440. The ticket was purchased in Barotac Nuevo.
This is the second time this month where a lone bettor bagged the jackpot prize of the state lottery's games.
During Saturday night's draw, a lone bettor from Parañaque City bagged the PHP32.9 million jackpot prize draw of the Lotto 6/42.
A total of 12 bettors won second prize and will each receive PHP32,000 for correctly guessing five out of the six-digit winning combination, while 577 bettors won third prize with PHP1,000 each and 12,401 bettors won the fourth prize with PHP30 each.
The Mega Lotto 6/45 is drawn every Monday, Wednesday, and Friday.
The Ultra Lotto 6/58 jackpot is estimated to soar to PHP235 million by the next draw on Friday, while the Grand Lotto 6/55 jackpot is estimated to be PHP85 million to draw on Saturday. (PNA)