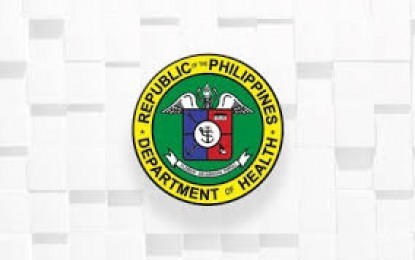 ZAMBOANGA CITY – The Zamboanga Peninsula (Region 9) has so far registered 38,356 recovered cases of coronavirus disease 2019 (Covid-19), the Department of Health – 9 reported Friday.
The DOH-9 said the figure represents an 83.81-percent recovery rate as the region has recorded a total of 45,760 cumulative cases of Covid-19 since the start of the pandemic last year.
The data also showed a total of 5,248 active cases and 1,948 deaths.
This city registered the highest confirmed cases with 19,937 followed by the province of Zamboanga del Sur with 11,229 cases.
The rest of the areas with confirmed cases are Zamboanga del Norte with 9,601; Zamboanga Sibugay, 3,966; and Isabela City, 1,027.
In terms of recoveries, Zamboanga City is still on top with 16,602, followed by Zamboanga del Sur, 10,324; Zamboanga del Norte, 7,125; Zamboanga Sibugay, 3.458; and Isabela City, 847.
This city also has the highest number of active cases with 2,461; Zamboanga del Norte, 1,965; Zamboanga del Sur, 485; Zamboanga Sibugay, 195; and, Isabela City, 142.
The region's 1,948 Covid-19 deaths are broken down as follows: Zamboanga City, 872; Zamboanga del Norte, 420; Zamboanga del Sur, 420; Zamboanga Sibugay, 198; and Isabela City, 38.
Dr. Augusto Manolo Alpichi, DOH-9 assistant director, reiterated Friday his call for the public to strictly comply with minimum health protocols to protect themselves from Covid-19 infection.
Alpichi also advised the public to avoid the three "Cs," or closed spaces, crowded places, and close-contact settings. (PNA)