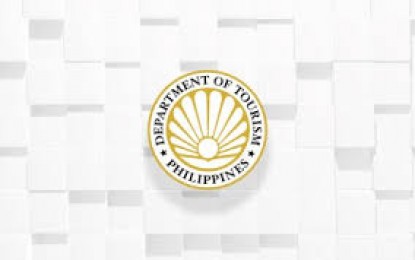 MANILA – Qualified domestic tourists may get a free swab test at the Philippine Children's Medical Center (PCMC) starting November 1, the Tourism Promotions Board (TPB) announced Saturday.
The TPB said it would roll out the fully subsidized reverse transcription-polymerase chain reaction (RT-PCR) tests at the PCMC as part of its extensive efforts to promote the country as a safe tourism destination and to help speed up the industry's recovery.
"As travel restrictions continue to ease up, we aim to encourage more tourists to visit their destination of choice by providing a full subsidy on RT-PCR testing. This program helps ensure the safety of tourists, tourism workers, and local stakeholders in various destinations," Tourism Secretary Berna Romulo-Puyat said.
In a separate advisory, the TPB said travelers who have already submitted their application no longer need to send another one so long as their departure date falls on November 1 and onwards.
The partnership with PCMC was first rolled out in December 2020, covering 50 percent of the hospital's PHP1,500 swab test.
The TPB said the full subsidy could benefit 12,000 more qualified tourists until the end of 2021, with its daily cap of 350 approved applicants.
From January to June 2021 alone, more than 15,000 tourists were able to get the discounted PHP750 swab test at PCMC, much cheaper than other laboratories that offer nasal swab tests.
Previously, the TPB also partnered with the University of the Philippines - Philippine General Hospital in subsidizing 50 percent of the hospital's swab testing, which accounted for 17,320 tourists from Dec. 18, 2020 to July 7, 2021.
To avail of the free PCMC swab test, tourists with complete documents are advised to visit the TPB's website for application procedures and requirements. (PNA)