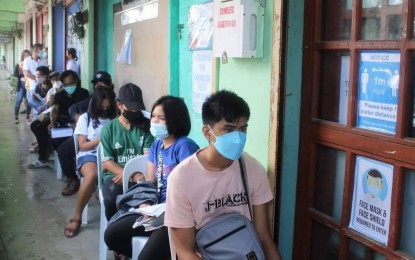 SAN JOSE DE BUENAVISTA, Antique – The Commission on Elections (Comelec) Antique provincial office here has reported 7,603 more voters during its registration extension from October 11 to 30.
Lawyer Tomas Valera, Comelec concurrent assistant regional elections director and Antique provincial elections supervisor, said in an interview Tuesday there were 7,603 voters still able to register in 18 municipalities of the province in a short period.
"The voters must have felt that they were already safe to go out of their homes in order to register themselves for the upcoming presidential elections because of the reported declining cases already of the coronavirus disease 2019 (Covid-19) that's why they had registered themselves," he said.
It had been observed by the Comelec that during the presidential elections, more voters register than the mid-term election due to interest to choose the nation's next leader, "that is why there were more who took advantage of the extended period".
"San Jose de Buenavista has the highest number of registered voters from October 11-30 with 1,239 individuals," he said.
Other municipalities with a high number of new voters are Sibalom with 907, Patnongon with 586, Culasi with 564, and Hamtic with 563.
Valera said the 7,603 new registrants are even higher than the 5,330 who registered the whole month of September.
"The Election Registration Board (ERB) will be meeting this November in order to deliberate on the 7,603 additional registered voters," he added.
The names and papers of the registrants still have to be checked and validated.
Meanwhile, Valera advised candidates to check the correct spelling of their names on the tentative list of candidates released by the Comelec on its website so that they would be able to have it corrected before December.
"The earlier the better that the candidates could coordinate with their respective election officers for any correction," he said. (PNA)