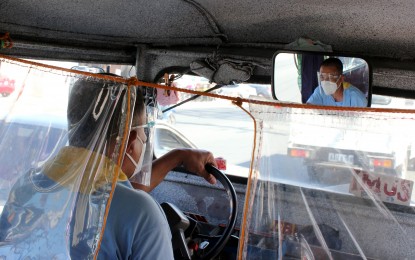 MANILA – A leader of the House of Representatives on Tuesday urged the Department of Transportation (DOTr) and the Land Transportation Office (LTO) to remove the additional requirement of acquiring a certification of completion of the comprehensive driver's education (CDE) for people renewing their driver's licenses.
In filing House Resolution 2425, Deputy Speaker Rufus Rodriguez said the CDE will be an "additional expense" for the Filipino people during this pandemic, adding that the requirement is "unnecessary and has no legal basis."
Rodriguez noted that there is no provision in Republic Act (RA) 10390 that explicitly states that such certification is required for renewing a driver's license.
"The Supreme Court has repeatedly ruled that the spring cannot rise higher than its source and implementing rules must conform to the language of the law," he said in the resolution.
He also filed House Bill 10431, which seeks to repeal relevant sections of RA 10930, which the LTO is invoking as the legal basis for the CDE requirement.
Rodriguez was particularly referring to the new provision introduced by RA 10930, Section 23-A, which provides the establishment of stricter rules before the issuance of a driver's license.
The provision states that: "The LTO shall promulgate prerequisites and guidelines before the grant of driver's licenses to ensure that these are issued only to deserving applicants with sufficient driving skills and knowledge on road safety and proper road courtesy."
He said the CDE is free of charge if it is done through the LTO website, but it could also be obtained from LTO-accredited driving schools for PHP1,000 to PHP3,000.
Rodriguez reminded the LTO that its requirements like vehicle emission testing have been the "source of corruption and controversy" especially if they are outsourced to private contractors.
He also advised the LTO to properly explain the basis for its impositions and to prove that the correct legal processes were complied with.
In a recent advisory, the LTO said all drivers seeking to renew their license will now be required to acquire a certification from the CDE starting Oct. 28.
"Ang lahat ng magrerenew ay kailangang dumaan sa Comprehensive Driver's Education (CDE) upang matanggap nila ang kanilang CDE Certificate (All those who will renew their driver's license should undergo Comprehensive Driver's Education so that they could receive their CDE Certificate)," LTO said in its advisory. (PNA)