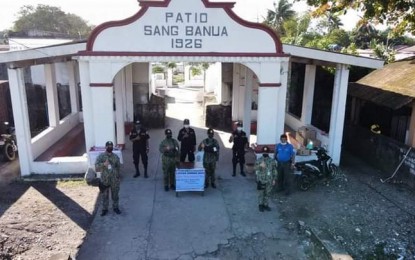 BACOLOD CITY – Crimes during the long "Undas" weekend dropped by 43.32 percent in Western Visayas, data released by the Police Regional Office-6 (PRO-6) on Wednesday showed.
From October 29 to November 2, the police recorded only 174 crimes, which is 133 less compared to 307 reported during the same period last year.
These include both index crimes or those against persons and property, and non-index crimes, which are violations of special laws.
Based on the data, the eight focus crimes also dropped by 53.19 percent to only 22, from the previous year's 47.
Focus crimes include murder, homicide, physical injury, rape, robbery, theft, carnapping, and motorcycle theft.
In a statement, Brig. Gen. Rolando Miranda, director of PRO-6, acknowledged the assistance and cooperation of those in the local government units, barangay officials and peacekeeping action teams, force multipliers, and the Western Visayas community.
"I thank them for helping and cooperating with the police which resulted in the peaceful observation of Undas 2021," he added.
Miranda said intensified anti-criminality campaigns and public safety operations, particularly during the All Saints' Day and All Souls' Day kept the entire region generally peaceful.
Aside from the thousands of PRO-6 personnel deployed in strategic areas to ensure police presence and public safety, some 9,337 force multipliers augmented the police force in various areas of convergence, including cemeteries, ports, and bus terminals.
Also, police assistance desks were set up in public and private cemeteries and a series of police operations were conducted as part of proactive measures with the closure of all cemeteries and memorial parks regionwide from October 29 to November 2. (PNA)