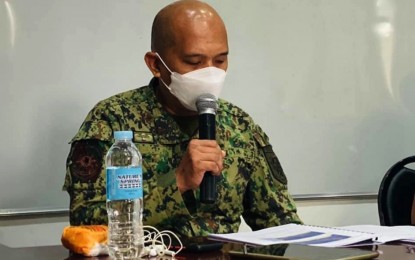 CEBU CITY – The Cebu City Police Office (CCPO) on Wednesday lauded the personnel of the Mambaling Police Station after arresting two high-value targets who yielded a total of PHP2.7-million worth of suspected shabu.
Lt. Col. Wilbert Parilla, CCPO deputy director for operations, identified the two suspects arrested on Tuesday as Estrella "Ester" Villanueva, 39, and Bernabe "Dondoy" Ragusta, 35, both of Sitio Ponyang, Barangay Duljo Fatima.
Parilla said the Mambaling Police led by Maj. Juanito Dindo Alaras seized 410 grams of suspected shabu from Villanueva and Bernabe in a buy-bust in Sitio Pagatpat.
The police official said Villanueva is listed on the regional drugs watchlist and Ragusta is listed as a player under the police station level.
Parilla said Villanueva was arrested in Luzon for illegal drugs possession in 2006 but was released from detention in 2018 following court acquittal.
However, Villanueva was placed under monitoring by the police intelligence for at least four months and was later seen moving from place to place.
The police coordinated with the Philippine Drug Enforcement Agency in Central Visayas in planning the buy-bust Tuesday night against the group of Villanueva.
Authorities are still investigating Villanueva's supplier of illegal drugs.
The two, who are detained at the Mambaling Police Station's detention facility, will be charged with the violation of Republic Act 9165 or the Comprehensive Dangerous Drugs Act of 2002. (PNA)