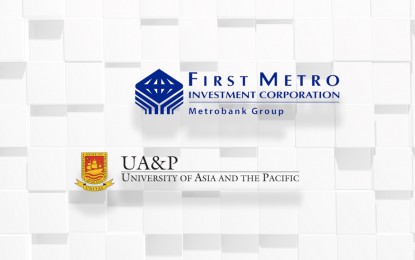 MANILA – The rate of price increases likely increased to 5 percent last October given the continued increase of crude oil prices in the international market.
According to the October 2021 issue of the First Metro Investment Corporation (FMIC) and University of Asia and the Pacific (UA&P) joint publication, The Market Call, which was released on Wednesday, prices of West Texas Intermediate (WTI) averaged at USD71.65 per barrel last September while price of Brent crude registered an average of USD74.49 per barrel during the same period.
It, however, said this was not reflected in the September 2021 domestic inflation rate because local oil companies adjust their prices with an average of two-week lag.
"The big impact will show in October, when prices continue to spiral," it added.
Citing government data, the report said transport prices decelerated to 5.2 percent year-on-year last September from the previous month's 7.2 percent despite the about 80-percent expansion in crude oil prices.
"However, we still see headline inflation to go below 4 percent starting December since the huge uptick in November-December 2020 wouldn't repeat," it added.
The rate of price increases last September eased to 4.8 percent from month-ago's 4.9 percent, which is the highest since January 2019.
Average inflation to date stood at 4.5 percent, above the government's 2 percent to 4 percent.
Monetary authorities expect inflation to decline within target level by December.
The Philippine Statistics Authority is scheduled to report the October 2021 inflation rate on Friday. (PNA)