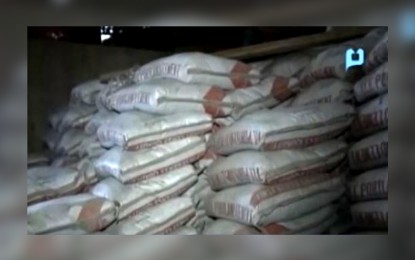 MANILA – The demand for cement remains soft as the country's economy has yet to fully reopen, said an executive of Aboitiz Equity Ventures (AEV), owner of Republic Cement.
In a press conference Thursday night, AEV chief financial officer Dmi Lozano said big commercial projects such as high-rise buildings and malls, which are a big part of the demand for the cement industry, have not yet picked up over the last two years.
"It's starting to pick up, but the reality is again we haven't seen that pickup in the commercial segment, large commercial segment. I think that's probably what we were waiting for and maybe when mobility restrictions were eased, we will see more people buying, more people in malls, there will be more malls being built, hospitals, more high-rise, more housing," Lozana added.
He said infrastructure and residential projects, including the home builder segment, kept the demand afloat even during the pandemic.
In terms of price, Lozano said the trend has been downwards since the start of 2020.
He added that the industry has also seen a slowdown in cement imports as input cost increases due to higher transportation and trade costs while prices in the market remain soft.
"It means that the landed cost of imports is probably much higher than it was at the beginning of this year or last year, and at the same time the selling prices are low so their margins have probably eroded significantly," Lozano said.
For Republic Cement, Lozano said the company has projects to improve the efficiency and output of its existing facilities to help improve the firm's profit amid higher input costs and soft market prices. (PNA)