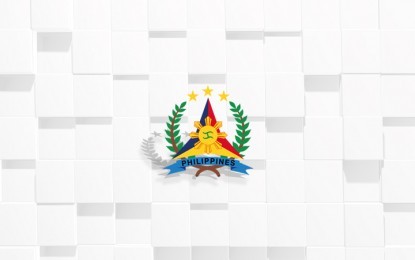 MANILA – The Armed Forces of the Philippines (AFP) on Monday formally started its week-long Cyber Defense Exercise (CYDEX) which is part of the ongoing AFP Joint "DAGIT-PA".
"DAGIT-PA" refers to the annual unilateral maneuver that seeks to further enhance its land, air, and maritime assets in joint interoperability operations.
The CYDEX is being held both physically and virtually in order to enhance the readiness and competency of the military's cyber forces in the conduct of Joint Cyberspace Operations.
"The goal of this year's CYDEX is to protect, detect, respond, and recover from cyber-attacks in order to maintain the confidentiality, integrity, and availability of the AFP Cyber Infostructure and Systems," said Maj. Gen. Francisco Ariel Felicidario III, AFP Education Training and Doctrine Command chief and AJEX DAGIT PA exercise director, in a statement.
The exercise involves the AFP Cyber Units from the AFP Cyber Group; Communications, Electronics and Information Systems Service AFP; and the Major Service Cyber Units including the composite cyber units under the operational control of the Visayas Command.
They will participate in both physical and online activities from November 8 to 12 which include knowledge sharing on response and recovery procedures as well as vulnerability assessment; defensive cyber operations; and a simulation exercise on active defense operations.
The CYDEX is being conducted under an operating environment wherein cyberspace has been adopted by the AFP as the fourth domain of operations.
In this scenario, Cyber Warfare and Cyberspace Operations Strategy were formulated to synchronize the effort of the AFP Cyber Forces in conducting various virtual operations.
In the exercise, the AFP shall protect its Infostructure through a closed network capable of providing secured means of communications and transmission of classified documents among its units.
"The end state of our CYDEX is a capable and competent AFP Cyber Defense Force that is well-equipped with the necessary skills in executing Joint Cyberspace Operations for the protection of the AFP Infostructure," Felicidario said.
This AJEX "DAGIT-PA" is being conducted from November 8 to 19 to integrate the joint operations capabilities of the Major Services in a training environment that replicates events in the battlefield arena.
It likewise endeavors to foster unity of effort with all the AFP Units and strengthen its interoperability. (PNA)