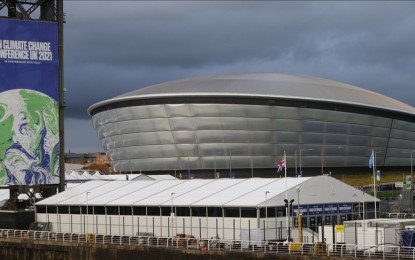 GLASGOW, Scotland – Good intentions on climate action need to be backed by results in negotiations and short-term actions, the World Wide Fund for Nature (WWF) said on Monday.
At the start of the second week of negotiations at the 26th session of the Conference of the Parties (COP26) to the United Nations Framework Convention on Climate Change, the WWF expressed optimism for an agreement on key issues, following a week of serious progress in negotiations and critical announcements.
The organization declared that political leadership is the essential ingredient to ensure COP delivers on demands.
Commenting on the summit's week one results, WWF Global Lead Climate and Energy and COP20 president Manuel Pulgar-Vidal underscored the need for specificity on key commitments to boost the credibility of the COP discussions in light of the demand from protestors for climate action during a 10,000-strong protest on Saturday.
"This past Saturday, a record number of people marched through Glasgow demanding action, not words from leaders. Unless they hook promises into short-term action and make real progress in the negotiations, they will face a credibility crisis," he warned.
Pulgar-Vidal urged ministers to show the world their leaders are taking the problem seriously by making decisions on key issues, including climate finance.
"The ambition gap must be closed as soon as possible. Science requires it, and the world is watching," he said.
Mark Lutes, WWF Climate and Energy Senior Climate Policy Advisor, reiterated that ministers have a lot of work to do this week across several issues.
"They will need to provide strong political leadership to steer the COP to complete the Paris Agreement rulebook and ramp up ambition and implementation," he said. (Anadolu)