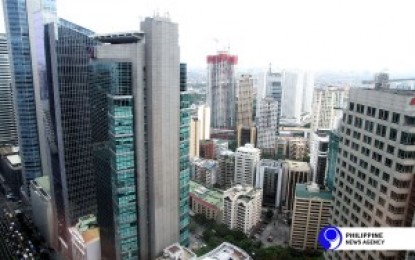 MANILA – Ayala-led Bank of the Philippine Islands (BPI) forecasts sustained growth of the domestic economy in the last quarter of 2021 on strong adoption of technology both in production and other economic activities.
In a report on Tuesday, the bank said the domestic economy expanded by 7.1 percent in the third quarter despite the lockdowns last August and September.
"Adjustments from both consumers and businesses have mitigated the economic impact of the pandemic. The increasing adoption of technology in production and other economic activities has contributed to the recovery," it said.
The gross domestic product (GDP) growth in the third quarter this year is slower than the upwardly revised 12 percent in the previous quarter.
However, GDP surpassed expectations despite the strictest movement restriction, the enhanced community quarantine (ECQ), from August 6 to 20 and the modified ECQ until September 7.
To date, GDP averaged at 4.9 percent, near the upper-end of the government's 4 percent to 5 percent growth assumption for the year.
The report said the domestic economy's output is currently at 94 percent of its pre-pandemic level.
"(The economy is) on its way to full recovery by 2H (second half) 2022," it said.
Authorities attributed the economy's third quarter 2021 growth partly to the 7.1 percent rise of household consumption.
The BPI report said growth in household consumption was "partly driven by the expansion of e-commerce."
"Consumers continue to prioritize essential items in their spending, with food, housing, and utilities accounting for 52 percent of total consumer spending in 2021 vs. 45.5 percent in 2019," it said.
Meanwhile, the report said expenditures related to transport, recreation, restaurants, and hotels are still about 40 percent lower than its pre-pandemic level.
"This can be attributed to mobility and dine-in capacity restrictions. It may take more than two years for spending on these items to return to pre-pandemic levels," it added.
For the year, the bank forecasts growth to rise by 5.1 percent while its 2022 growth forecast is 7.3 percent.
It said that "the experience of the past 11 months has shown us that it is possible to achieve economic growth in the middle of a pandemic, as the economy will likely adjust."
"Although another surge in Covid-19 cases is possible in the next 12 months, the economic impact will likely be less severe given the availability of vaccines and treatments," it added. "Moreover, technology has improved significantly, thereby contributing a lot to the recovery." (PNA)