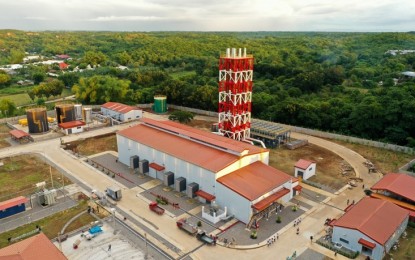 MANILA – The Isla Norte Energy Corp. (INEC) inaugurated Wednesday the 23.3-megawatt (MW) diesel power plant in Bantayan Island, Cebu, providing additional power supply in the emerging tourist destination.
In a press conference, INEC president and chief executive officer Emil Andre Garcia said the increasing power supply in Bantayan opens greater opportunities for the island, especially for investments in the tourism sector.
"The beaches here are really beautiful. Once tourists come here, aside from the beaches, they want (a) steady supply of power, for the internet, aircon, etc. We're hoping that with the steady supply, we can see that boom in the economy," Garcia said.
The Energy Regulatory Commission (ERC) recently issued to INEC a Provisional Authority to Operate its first power plant in Bantayan.
INEC is a joint venture of Vivant Integrated Diesel Corp. and Gigawatt Power Inc.
"We eagerly anticipate the granting of provisional authority by the ERC, and look forward to powering the success of our partners," Garcia said.
INEC will be supplying its output to Bantayan Electric Cooperative Inc. (BANELCO).
Of the total capacity, the Bantayan power plant guarantees 15 MW dependable capacity, enough to supply the peak demand in the island.
Some 7.27 MW will be reserved supply.
Meanwhile, Garcia, who is also an executive at Vivant Corp., said Vivant is supporting the government's push for renewable energy (RE) as the company eyes to build RE facilities in the future.
"We want to have at least 30 percent of our portfolio on RE. So over the next couple of years, we want to build over 300 megawatts of renewable plants," he said. (PNA)