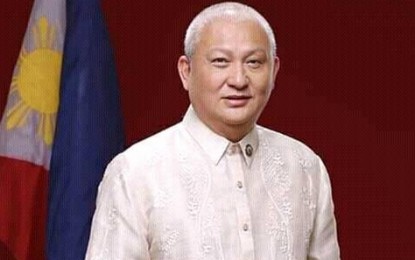 MANILA -- The chairman of the House Strategic Intelligence Committee on Friday called for the immediate passage of a measure seeking to prescribe a fixed three-year tour of duty for the Armed Forces of the Philippines (AFP) chief of staff.
Surigao del Sur Rep. Johnny Pimentel made the call after Malacañang has named Lt. Gen. Andres Centino as the AFP's 57th chief of staff.
Pimentel said Centino would be the longest-serving AFP chief of staff since 2014, and is expected to serve for a total of 449 days, or until he reaches the compulsory retirement age of 56 on Feb. 4, 2023.
He said that the 10 AFP chiefs of staff before Centino served only an average of 196 days.
Under House Bill 4050, when the AFP chief of staff reaches 56 years old before completing the three-year term, his or her statutory forced retirement may be deferred by the President.
"Our bill affirms the President's absolute power – as commander-in-chief of all armed forces – to remove the chief of staff any time before the end of 36 months for loss of trust and confidence," Pimentel said.
He cited that the 1987 Constitution does not specify a minimum or fixed tour of duty for the AFP chief of staff, other than it "shall not exceed three years," except when extended by the President in times of war or other national emergencies.
The AFP chief of staff has operational control over all armed service branches, namely: the Philippine Army, Philippine Navy, Philippine Air Force, and the Philippine Marine Corps.
A member of the Philippine Military Academy's "Maringal" Class of 1988, Centino replaces Gen. Jose Faustino Jr., who reached the mandatory retirement age of 56 on November 12.
Centino is the 11th military chief appointed by President Rodrigo Duterte. (PNA)