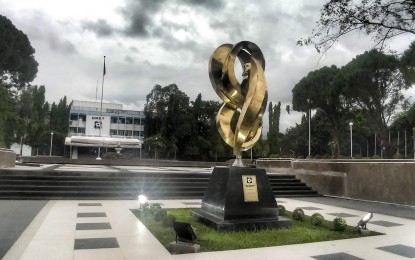 MANILA – The Department of Science and Technology (DOST) is set to provide clean and safe water to communities in Bukidnon and South Cotabato, Secretary Fortunato de la Peña said on Friday.
In a taped report, de la Peña said around 2,500 residents of Barangay Sampagar, Damulog, Bukidnon will benefit from the agency's project AQWAH (Advancement on the Quality of Water Available for Household).
Through this project, the DOST Region X will establish a water reservoir tank with built-in ceramic water filter, where 160 ceramic water filters will be distributed to households in the area and the neighboring sitios.
"Currently, the only water source of Barangay Sampagar is a spring that have recently been found out to exceed the maximum allowable level of HPC (heterotrophic plate count), phosphate concentration, TSS (total suspended solids), total coliform, and E. coli as set by the Department of Health (DOH) in the national standards for drinking water," he said.
De la Peña added three species of bacteria in the study site were also found that led to the conclusion these have been causing the leading health concerns in the area.
In partnership with the local government of Damulog and the Old Damulog National High School, Project AQWAH will be rolled out in early 2022.
The project aims to achieve zero water-borne related diseases and promote proper hygiene and sanitation in the communities.
Meanwhile, the DOST in Region XII has implemented a project that aims to provide clean and safe water to over 300 households in the remote areas of Sitio Desikit and Nap, Laconon in T'boli, South Cotabato.
A water facility was put up and is scheduled to be transferred to the custody of the locals next month.
This would help resolve their long-standing problem on drinking water, de la Peña added. (PNA)