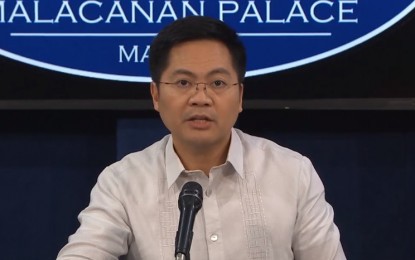 MANILA – Malacañang on Saturday welcomed the decision of the International Criminal Court (ICC) to suspend its investigation into alleged human rights violations committed under the national anti-drug campaign but reiterated the Hague-based court "has no jurisdiction" over the Philippine government.
Acting Presidential Spokesperson Karlo Nograles, however, said it does not preclude the government from communicating with the ICC.
"And it should be stressed that the government's communication to the ICC was conditioned on the fact that in making that communication, the Philippine government was not waiving its position regarding the ICC's lack of jurisdiction," he said in a statement.
Nograles welcomed the "judiciousness of the new ICC prosecutor, who has deemed it fit to give the matter a fresh look."
"We trust that the matter will be resolved in favor of the exoneration of our government and the recognition of the vibrancy of our justice system," he added.
The Philippine government has previously asked the ICC to defer its investigation on the alleged abuses and crimes in the course of the administration's drug war.
The letter, dated November 10, was sent to ICC Prosecutor Karim Khan by Philippine Ambassador to the Netherlands Eduardo Malaya. (PNA)