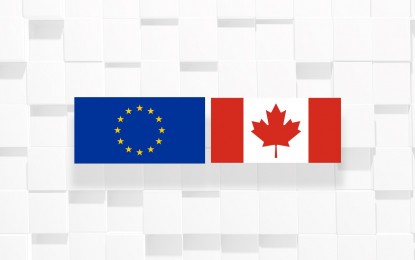 MANILA – The European Union (EU) and Canada have joined other nations in expressing "strong opposition" over "provocative actions" in the South China Sea after Chinese coast guard vessels blocked and attacked two Philippine supply boats with water cannons headed for Ayungin Shoal last week.
In a statement on Monday, EU Spokesperson for Foreign Affairs and Security Policy Nabila Massrali reiterated the EU's "strong opposition to unilateral actions that endanger peace, security, and stability" in the disputed waters.
"Furthermore, the European Union emphasizes the importance for all parties to respect freedom of navigation and overflight in the South China Sea," Massrali said.
She urged both China and the Philippines to resolve disputes through peaceful means in accordance with international law, in particular the United Nations Convention on the Law of the Sea (UNCLOS).
"In this context, the EU recalls the Arbitration Award rendered under UNCLOS on 12 July 2016, which found that Second Thomas (Ayungin) Shoal lies within the Philippines' exclusive economic zone and continental shelf," Massrali said.
She also expressed support to the Code of Conduct in the South China Sea currently being developed by the Association of Southeast Asian Nations (Asean), noting that the policies should be "effective, substantive and legally binding, and not prejudice the interests of third parties."
Stands by UNCLOS, arbitral ruling
In a statement, Canadian Ambassador to the Philippines Peter MacArthur said his country "stands by UNCLOS and the 2016 South China Sea Arbitration decision."
"Recent provocative actions taken against the Philippines are inconsistent with obligations of all countries under international law and risk escalation of tensions, to detriment of peace, security, and prosperity," MacArthur said.
Earlier, Department of National Defense Secretary Delfin Lorenzana said that the resupply mission for Filipino troops stationed aboard BRP Sierra Madre at the Ayungin Shoal has resumed, noting that Chinese Ambassador Huang Xilian assured that the supply boats would not be impeded.
On November 16, the Western Command reported that three Chinese coast guard vessels blocked and attacked Philippine supply boats, forcing them to abort the resupply mission after one had its outrigger damaged. (PNA)