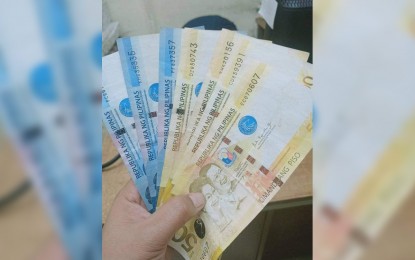 MANILA – Bangko Sentral ng Pilipinas (BSP) Governor Benjamin Diokno highlighted the need to further boost Filipinos' financial literacy especially now that digital transactions have increased, noting not only its advantage to individuals but the economy.
In his speech during the opening of the five-day virtual 4th Financial Education Stakeholders Expo on Monday, Diokno said the central bank and its partners in the private sector aim to "proactively supplement traditional financial literacy programs with digital skills-building to improve financial resilience."
"A financially resilient citizen can be more productive, and contribute more meaningfully to nation-building, he said.
He said the pandemic helped improve Filipinos' financial behavior since there are more people who are now saving, are availing of health and life insurance, and are preparing for their retirement.
Citing data from various entities, Diokno said contributions to the Personal Equity and Retirement Account (PERA) rose from 1,388 in 2019 to 2,671 in 2020.
Also, life insurance accounts in 2019 totaled 39.1 million and this rose to 43.5 million the following year.
Relatively, non-life insurance reached 9.8 million in 2019 but jumped to 30.3 million in 2020.
Prior to the pandemic, around 48 percent of Filipinos who took part in the Financial inclusion survey of the central bank said they have savings but this increased to 53 percent in 2019.
Around 18 percent of the respondents said they place their savings in banks and this increased to 21 percent in 2019.
Citing a 2015 World Bank (WB) survey on the financial literacy of adults, Diokno said Filipinos' financial literacy lags behind in the region at 25 percent compared to 59 percent in Singapore, 52 percent in Myanmar, and 36 percent in Malaysia, among others.
He said Filipino respondents were able to correctly answer only three out of the seven financial literacy questions and scored low on inflation, interest computation, and simple division.
These results are echoed by related surveys done by the central bank that shows that five out of 10 adults still keep their savings at home and five in 10 take out loans from informal money lenders.
He also said that "one in every 100 Filipinos has been victimized by investment scammers, amounting to a total loss of over PHP25 billion."
"These experiences tell us that there is still a long way to go. Many Filipinos are still delaying saving, mismanaging credit, bypassing legitimate investment opportunities, or falling victim to investment scams," he said.
Thus, the strengthened partnership between the government and the private sector to elevate the financial education and literacy of both the students and adult Filipinos. (PNA)