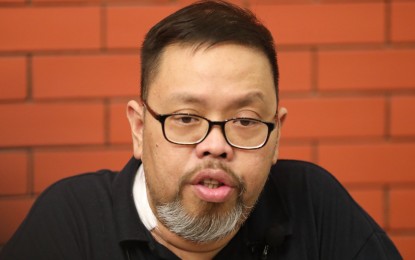 MANILA – The Commission on Elections (Comelec) will devise a plan to be able to monitor campaign activities that violate health protocols amid the coronavirus pandemic.
Comelec spokesperson James Jimenez, in a television interview on Tuesday, said the monitoring systems will be at the local level.
"As far as our campaign rules are concerned, we will have a monitoring system at the city and municipality level, we will be able to guard that," he said.
Jimenez, however, admitted that their authority in implementing rules and regulations on campaigning will only begin in February when the campaign period starts.
He added that authorities should implement the guidelines set by the government to prevent the people from gathering in rallies to support aspirants in next year's polls.
"The only thing that makes me wonder is why now…why everyone is being given a free pass. Don't we have other authorities who guard these events? It's still in February, the Comelec authority will enter when it comes to that discussion. So we should just now be urging the existing authorities because they are the ones in power right now," he added.
Under the current Alert Level 2 which is in effect in Metro Manila and other areas with low Covid-19 cases, gatherings in residences with individuals not belonging to the same household are allowed.
Venues for meetings, incentives, conferences, and exhibitions (MICE) and permitted venues for social events are allowed at a maximum of 50 percent indoor venue capacity for fully vaccinated individuals and those below 18 years of age, even if unvaccinated, and 70 percent outdoor venue capacity provided that workers of the said establishments are fully vaccinated against Covid-19:
Meanwhile, the Philippine National Police (PNP) said it is closely coordinating with Comelec over its latest pronouncement to consider health protocol violation as an election offense.
"We are working with the Comelec on the participation of the PNP in the implementation of the said provision for in-person election activities," PNP chief, Gen. Dionardo Carlos said in a statement on Tuesday.
Section 34 of Comelec Resolution 10730, states that the candidates must submit an Affidavit of Compliance for every physical campaign activity that they will conduct.
The guidelines read, "Within 24 hours after the conclusion of any in-person campaign activity, the campaign organizing staff shall submit a notarized Affidavit of Compliance with Health Protocols to the Comelec with territorial jurisdiction over the place where the in-person campaign activity was conducted."
Failure to do so is punishable under the Mandatory Reporting of Notifiable Diseases and Health Events of Public Health Concern Act. (PNA)