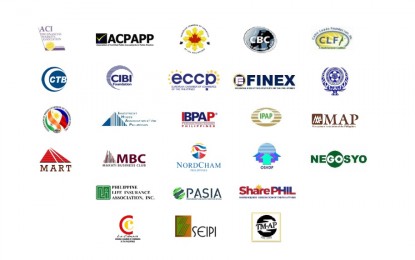 MANILA – Some 26 groups from the private sector are appealing to the government to allow them to use the vaccines they purchased to be given as booster shots for their employees and household members.
In a joint statement Tuesday, the private sector said "vaccines are arriving faster than they can be dispensed" and the private sector cannot take the risk of having their purchased vaccines expire and go to waste.
The private sector has been active in buying coronavirus disease 2019 (Covid-19) vaccines since last year to help the government in its vaccination efforts.
"We fully understand the need to prioritize certain sectors when vaccines are scarce, but the government has announced that its stockpile of vaccines has now reached close to 60 million and continues to increase as the vaccines are arriving faster than they can be dispensed," the groups said.
They said the country no longer has a vaccine shortage and now has a large inventory, thus the vaccines that they have purchased could now be used as booster shots for their employees and dependents.
The private groups have also recognized that the high vaccination rate in Metro Manila and nearby provinces, and the increasing inoculation rate across the country has resulted in a dramatic decline in cases after the surge due to threats of Delta variant last August.
The boost in vaccination drive has also allowed the safe reopening of the economy.
"But studies show that Covid vaccine efficacy wanes beyond six months and without boosters, we increase the risk of another surge which could again shut down the economy," the groups added.
The government has now allowed booster shots to priority groups A1 to A3, or the health workers, senior citizens, and those with comorbidities. (PNA)