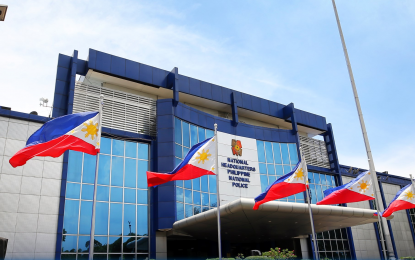 MANILA – Philippine National Police (PNP) chief, Gen. Dionardo Carlos, on Thursday ordered a thorough investigation into a shooting incident involving a police officer that resulted in the death of a teenager in Pampanga last November 20.
Carlos instructed Police Regional Office 3 chief, Brig. Gen. Matthew Baccay, to initiate a thorough administrative and criminal investigation against Cpl. Alvin Pastorin, 33, an intelligence officer of the Pampanga Police Provincial Office.
A criminal case for homicide has been filed against Pastorin before the City Prosecutor's Office. Pastorin is currently detained at the Bacolor Municipal Police Station.
Carlos also condoled with the family of the victim identified as 19-year-old Abelardo Vasquez.
Investigation from the Bacolor PNP revealed that the suspect went to a store where he confronted the victim with his companions who were not wearing face masks.
Pastorin reprimanded the teenagers and asked them to return home, but this only resulted in an altercation between the police officer and the victim's group.
Based on the witness' statement, Vasquez called for backup from his relatives who were having a drinking session at home.
The witness added that when Pastorin decided to go back to his vehicle, he was pelted with rocks and stones by the group.
The witness said Pastorin was attacked and pinned down after he fell to the ground.
Pastorin reportedly took his firearm and shot Vasquez who was putting some weight on him.
The victim was immediately rushed to the hospital but was later declared dead-on-arrival by doctors.
Meanwhile, the National Capital Region Police Office (NCRPO) announced that it has recovered firearms issued to its erring police officers, including those issued to former Staff Sgt. Jonel Nuesca and other dismissed personnel.
Based on the report dated Nov. 24, NCRPO chief, Maj. Gen. Vicente Danao, said they have recovered a total of four firearms including those of Nuezca - the ex-police officer who killed a mother and her son after a heated argument in Paniqui Tarlac last December 2020.
The PNP focused its effort on the resolution of the case in line with its invigorated internal cleansing effort which led to the conviction of the accused of two counts of murder last August 26.
"I am impressed with the speedy recovery of these firearms from erring police personnel who are unworthy not only of the trust and confidence bestowed upon them by the people but more so of the uniform which represents the PNP organization," Danao said. (PNA)