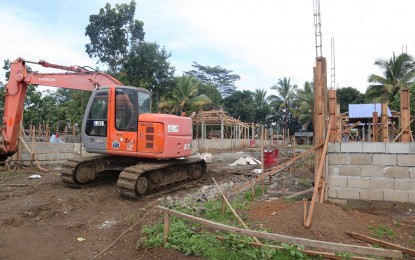 DAVAO CITY – The construction of the PHP20-million housing project of the National Housing Authority intended for 100 members of the indigenous peoples (IP) in Sto. Tomas, Davao del Norte commenced on Thursday, officials said.
In a statement, Mayor Ernesto Evangelista said the housing project, dubbed as the "Balai Karowayan No Bakalag", would be the new home of 100 Ata-Manobo settlers in Sitio Talos, Barangay San Jose in Sto. Tomas.
The "Balai Karowayan No Bakalag" is the latest development project meant for the Ata-Manobo settlers in the area, who, according to the mayor, had been neglected by previous administrations.
"Through government service, I am happy that we have given them a comfortable abode. For the longest time, we finally granted their request to the government. We do this because I want them to benefit from the government's program," Evangelista said.
He added that aside from infrastructure projects, they have poured sufficient resources to mobilize the IP youth, women, and children for the continuing improvement of their economic and social conditions, including employment, vocational training, housing, sanitation, and health.
Meanwhile, municipal administrator, lawyer Elisa Evangelista, said they now have a clearer vision for the IPs after crafting a roadmap for them that prioritizes their welfare for peace and development.
"Through the housing program, we would be able to build thousands of housing units that benefit the IP community, as well as low-income families. We will see to it that the community would feel the presence of the government through political will," she said. (PNA)