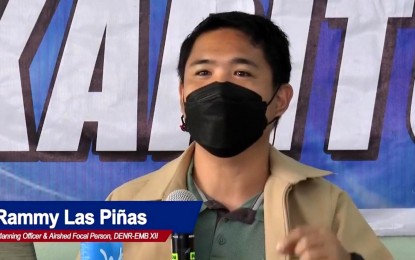 GENERAL SANTOS CITY – The Environmental Management Bureau (EMB) has launched another round of air quality monitoring in parts of South Cotabato province to establish baseline data for every locality.
Rammy Laspiñas, the airshed program focal person of EMB-Region 12, said on Thursday the monitoring activities are ongoing in municipalities that are not covered by their existing monitoring stations in Koronadal City and Tupi town.
These are the municipalities of Tboli, Norala, Banga, Surallah, Sto. Nino, Lake Sebu, Polomolok, Tampakan, and Tantangan.
Laspiñas said they are specifically gathering air quality data in these areas that will serve as baseline data for future monitoring.
"We will use the reading to later check whether the air quality in a specific area has improved or not," he told reporters.
HE said they are targeting to provide such data to all local government units (LGUs) in the province before the end of the year.
He said the LGUs may use them in crafting policies to further improve air quality within their jurisdiction.
EMB-12's monitoring stations in Koronadal City and Tupi provide real-time updates on air quality within a 50-kilometer radius.
Laspiñas said of their September data, the air quality index in these areas only ranged from 30 to 43 micrograms per normal cubic meter or way below the 150 level, the standard set under the Clean Air Act.
"This means that the air quality in the area is quite good," he said.
He said they have been conducting various initiatives in coordination with other agencies and LGUs to help further improve the area's air quality level.
This includes roadside apprehension and garage testing for motor vehicles and air pollution monitoring for factories and related establishments.
Laspiñas said they set up joint checkpoints with the Land Transportation Office in the strategic areas to conduct random emission testing for passing vehicles.
Last month, he said they conducted garage testing at the public terminal in Koronadal City that covered 10 percent of public utility vehicles (PUVs) deployed by transport companies.
He said all companies and PUVs covered by the testing have all passed, indicating that their vehicles are well maintained.
For the factories, Laspiñas said they subject them to periodic stock and ambient sampling, depending on the schedule indicated in their permits.
"They are covered by third-party testing so we usually come in to confirm the results in coordination with the concerned LGU," he said. (PNA)