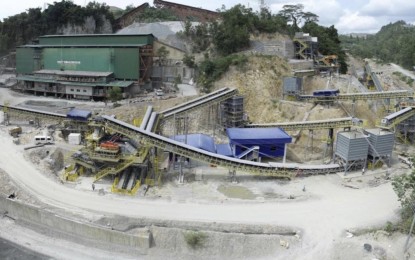 CEBU CITY – The Cebu-based construction firm Aboitiz Construction on Thursday said it has finished the construction work on the British firm's CD Processing (CDP) Ltd. copper ore sorting and processing plant in Carmen Copper Corporation's operations center in Toledo City.
To manage mining wastes, the plant is seen to boost an environmentally-inclusive economy, with an aim to generate more jobs for the local residents.
"In line with our commitment to building a better future, we will continue to help other businesses to thrive and contribute to responsible operations which will lead to the provision of job opportunities and contribution to the economy's growth," said Alex Garciano, Aboitiz Construction vice president for construction operations, in a statement.
The new facility will help manage mining wastes efficiently through the reclamation of valuable copper-bearing ores from low-grade materials discarded by copper mines, thus, decreasing wastes.
The company said the project has provided employment opportunities to about 200 individuals, nearly 80 percent of whom were locally hired.
The CDP plant is a state-of-the-art ore sorting plant that uses the latest magnetic resonance analyzer technology, which will contribute to a safer, more sustainable, and cutting-edge working environment and operations.
The British firm has invested PHP583 million in its ore sortation facility in Cebu, a pioneer project approved by the Board of Investment (BOI). (PNA)