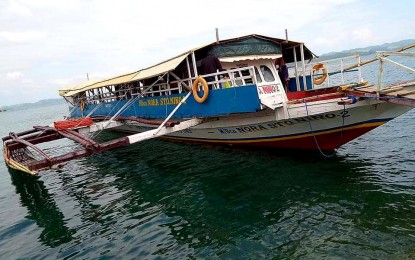 TACLOBAN CITY – The Maritime Industry Authority (MARINA) has admitted that convincing passenger boat operators to acquire fiberglass boats for a safer maritime public transport industry remains a big challenge five years after the government laid the modernization plan.
Nanette Villamor-Dinopol, MARINA deputy administrator for operations, said on Thursday the transition period for the modernization is over, but the majority of operators in island towns still use wooden-hull passenger bancas.
"We cannot force operators to replace wooden boats since it requires a lot of investments and they're not earning that much in some provinces. Likewise, many ports in towns and villages have no capability to accommodate larger fiberglass boats," Dinopol said in a press briefing here.
In Eastern Visayas alone, of the estimated 500 wooden-hull passenger bancas registered with MARINA in the past, only seven have been replaced with fiberglass.
Dinopol said commuters will be affected if they will stop the operations of wooden boats since these are the only means of transportation in coastal communities.
In 2019, the government has stopped registering wooden boats in compliance with the Department of Transportation's (DOTr) directive issued in 2016.
The DOTr laid the phaseout plan for wooden-hull bancas to prevent maritime tragedies.
The registration of wooden-hull bancas has not been renewed and only boats with hulls made of fiberglass or steel will be allowed.
Each fiberglass boat costs PHP5 to PHP8 million, more than the PHP1 million to PHP3 million investment to build a large wooden-hull passenger boat.
To soften the blow of the planned phaseout, MARINA said it is emulating the Public Utility Vehicle Modernization Program of the DOTr through the creation of maritime transport cooperatives and the provision of financial support.
Another strategy is to improve ports in provinces to accommodate these larger vessels, which the DOTr is initiating with the Philippine Ports Authority. (PNA)