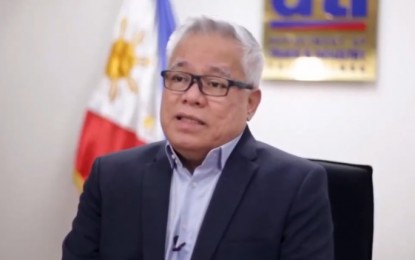 MANILA – Trade Secretary Ramon Lopez is optimistic of the country's economic recovery as long as the proper management of the coronavirus disease 2019 (Covid-19) and the reopening of businesses will continue.
In a forum of The Manila Times Thursday, Lopez said it is possible for the country to hit 6 to 7 percent gross domestic product (GDP) growth by 2022.
"If all programs are set in place and the continuous recovery from the pandemic, we might be seeing 6 to 7 percent (growth) next year, being also an election year," he said.
Lopez said people are becoming more optimistic nowadays as they are more confident in going out.
"We keep on hearing and we keep on reminding that we need to manage this, and I guess (everyone) is still following the public health protocol for us to maintain this kind of momentum we are seeing and not have the surge like what is happening right now in EU (European Union) countries," he added.
Lopez also cited the need to accelerate vaccination rollout, including booster shots.
With the easing of restrictions since last month, the trade chief is seeing GDP growth for the fourth quarter of the year to increase by 7 percent or higher.
"We need not to have speed bumps ahead of us," he said.
Biz closures, shift to new enterprises
Lopez said that based on the survey of his agency, 10 percent of business establishments remain closed.
Of the 10 percent closed businesses, 20 percent said they have permanently stopped their operations.
While some businesses are closing, many new enterprises are registering their businesses amid the pandemic.
"People still have to earn and find another livelihood. So they must have closed that business but they are opening another businesses. Of course, they have to continue to earn, to pivot, (to) look for new businesses. That is the reason why we have the data, over the years, the number of businesses that are renewing and registering new businesses, we count them all, the numbers continue to grow," the trade chef said.
Data from the trade department show that as of end-August this year, total number of registered businesses rose to 2.08 million from 1.5 million at end-2019.
There are also 5 million to 6 million entrepreneurs in the informal sector.
"There's good news there, that entrepreneurship is alive in the country and that Filipinos are entrepreneurial. They find ways to earn, especially those who lost their jobs, so they shifted fast and now we're seeing this growth," Lopez said. (PNA)