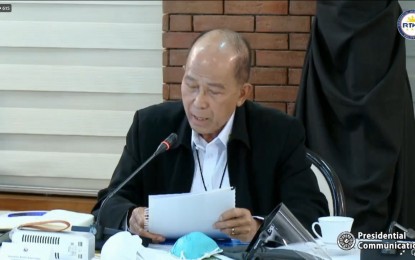 MANILA – Department of National Defense (DND) Secretary Delfin Lorenzana said the country's Defense System of Management played a key role in the rating given by Transparency International in its Government Defence Integrity Index 2020 Report.
The Defense System of Management refers to the DND's judicious use of resources in its acquisitions for the continued improvement of Philippine defense capabilities, as well as the consistent upholding of transparency and accountability in all procurement processes.
"We have taken note of the published Government Defence Integrity Index 2020 report from Transparency International, that ranked the Philippines in Band C. A cursory look at the report showed that the Philippines has been classified as having 'moderate' risk overall, the only Asean (Association of Southeast Asian Nations) country together with Singapore to be in the same bracket," Lorenzana said in a statement Thursday night.
Based on the report, the Philippines received a "C" rating, or a "modest" institutional resilience to corruption rating -- similar to the rating of more than 20 countries that include Australia, Japan, South Korea, Canada, and the United States, among others.
Lorenzana also said the level of professionalism of the Armed Forces of the Philippines (AFP) is also advancing and driving the organization towards more efficiency and effectiveness in all operations also contributed to the rating.
"While we have yet to fully review and verify the data as well as the methodology used for the report, especially in some of the items which deserve clarification, we will consider the information and recommendations to improve our mechanisms and processes in our bid to eradicate corruption, especially in the defense and security sector," he added. (PNA)