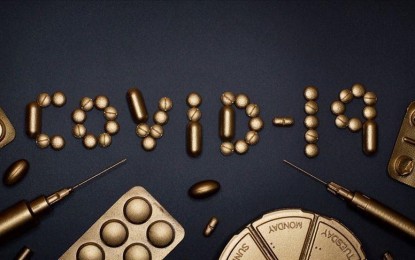 MANILA – Presidential adviser for entrepreneurship Joey Concepcion is urging Filipinos not to let their guards down despite the declining coronavirus disease 2019 (Covid-19) cases as there is threat of a new variant identified in South Africa.
In a statement Friday, Concepcion said the country has to prevent another surge to keep the economy open.
"If we want to keep the economy open, we need to take action and vaccinate all our employees and family members and comply with health protocol and guidelines. The private sector has been proactive ever since with calling of the lockdown and securing vaccines. Now we are working together to discuss how to sustain this momentum and prevent a surge again," he said.
Concepcion recalled that the private sector has been proactive in calling an early lockdown in Metro Manila last August to prevent a wider spread of Covid-19 Delta variant.
The Department of Health reported Friday 863 new Covid-19 cases, the third day that cases are below 1,000.
Concepcion also called on the private sector to continue to be vigilant amidst the gains it has achieved in reopening of businesses, and urged the public to continue implementing public health and safety protocols.
The presidential adviser added the stakeholders should be proactive again with the new Covid-19 variant initially found in South Africa, known as B.1.1.529, which is believed to be more transmissible than the Delta variant.
The Hong Kong government reported that two cases of B.1.1.529 variant were detected within its borders.
Four cases of the new variant were also confirmed in Botswana.
Meanwhile, Go Negoyso will bring together data and medical experts, key government officials, and the private sector to discuss how the country can move in preventing another surge in cases amid threats of a new variant during its "Vax to the Max: Preventing the Surge" town hall meeting on December15.
Concepcion is also the founder of Go Negosyo. (PNA)