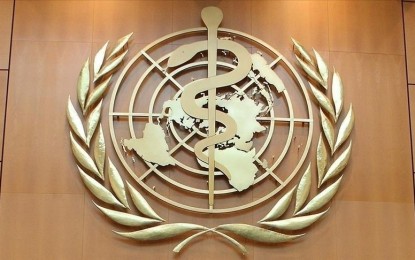 ANKARA – There is no evidence so far concerning the transmissibility or severity of the new Omicron strain of the coronavirus, the World Health Organization (WHO) said Sunday.
"It is not yet clear whether Omicron is more transmissible (e.g., more easily spread from person to person) compared to other variants, including Delta," the organization said in a statement.
The WHO said the increasing number of people testing positive and the rate of hospitalization in South Africa, where the new variant was first reported and thought to have originated, do not necessarily mean higher transmissibility or severity rates of the strain, noting "this may be due to increasing overall numbers of people becoming infected rather than a result of specific infection with Omicron."
"There is currently no information to suggest that symptoms associated with Omicron are different from those from other variants," the statement added.
Based on limited information, the WHO also warned that people who have previously had Covid-19 could become re-infected more easily with Omicron as compared to other variants of concern, pointing out the need for more studies on the strain to better understand it.
While studies are underway to discover the effectiveness of Covid-19 vaccines and the current tests on the new variant, the medication used in the treatment of the coronavirus can still be effective in the treatment of Omicron, it added. (Anadolu)